Diamond Jo is currently closed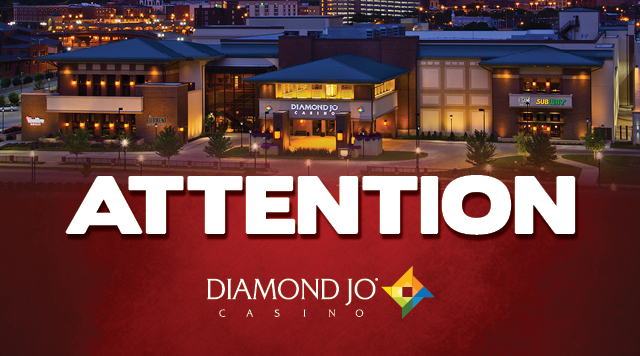 At Boyd Gaming, the safety and well-being of our customers and our team members is of utmost importance to us.
The Governor of Iowa ordered the temporary closure of all casinos in the state as a precautionary measure to prevent the spread of the COVID-19 disease.
While there have been no reported cases at our property, in compliance with the Governor's order we will close Diamond Jo Casino at noon on March 17. This closure will impact all public operations, including the casino, restaurants, and meeting & entertainment venues. Based on the Governor's order we expect to remain closed through March 31.
Customers with reservations or events scheduled at Diamond Jo during the closure period should call 563-690-4800 for information and assistance.
We will provide additional updates as they become available. We appreciate your business and look forward to seeing you soon.
COVID-19 Information