Burn The Ailment
With Special Guests Tete De Mort, Burden of The Sky, & Archer Nation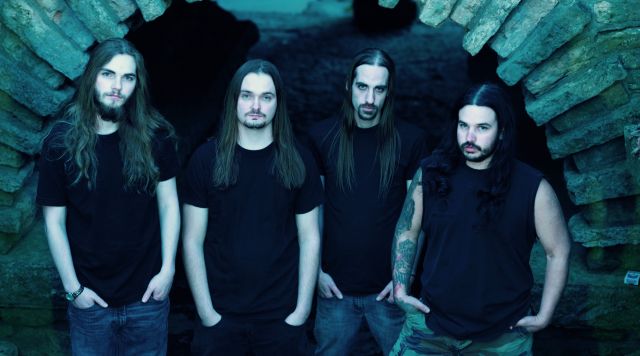 Date:
July 20, 2019 8:00pm
Cost:
No Cover Charge
BURN THE AILMENT was conceived in Dubuque, Iowa in 2005, when 12-year old Zach Rogerson and 13-year old Clint Benson discovered their shared passion for jamming Slipknot and Metallica songs. 
Within a year, they started their first band, adding Greg Mueller on drums in 2007. 
In 2009, they released their first demo. After a 4-year hiatus, Brandon Erickson joined as bassist, and the band released an EP entitled Trial by Fire in 2015. Two years of writing and recording followed, and Pyriscence, their first full-length, was released in 2017. In 2018, they made one last line-up change, and Brandyn Curran took over on drums.

Thanks to more than a decade of experimenting, Burn The Ailment's style has evolved into a distinctive blend of old-school and modern thrash. Powerful riffs paired with melodic lead work, poetic yet straightforward lyrics, and mesmerizing solos create a cathartic experience for the listener. Burn The Ailment has discovered a sound that speaks to fans of all metal from classic to modern.

Tete De Mort is an acoustic/electric hard-rock act out of Dubuque, IA. Formed in 2015,Tete de Mort performs their original songs, as well as favorite rock hits from the 90's and 2000's.

Burden of The Sky is an American Alternative Hard Rock/Metal band from Illinois. The band was born in 2012, a project of Brad Shaw and Josh Appel. Cinis Ad Cinis, the group's debut album, came to light in 2017 and pushed the band into the public eye. The album was driven by lead single "Same Old Page," which has been streamed worldwide over 800,000 times.

In 2018, the band was reborn. Still lead by Shaw and Appel on guitars, as well as keyboardist Michael Mahoney, bassist Dustin Tritsch, and drummer Rick Streeter, they move forward with new singer/songwriter Scottie James (Aterra Tale). Infused with new life, the band has moved forward with new material and look forward to their sophomore release in 2019.

From Santa Cruz, California, ARCHER NATION is a young touring trio determined to deliver genuine and unrelenting hard rock and heavy metal music to fans everywhere. They sit on the border of Hard Rockistan and Heavy Metalsville, but who cares about geography. Keyhan's unique drumming, David's masterful bass duties, and Dylan's captivating blend of shredding and singing make for an exciting modern take on the genre while paying homage to the heavy metal inspirations that drive them. Archer Nation has worked hard to climb the rock and roll heap with no intention of slowing down as they continue to push towards greater heights, having already toured extensively in over 20 countries, and performed alongside some of the genre's biggest acts.