Carlos Mencia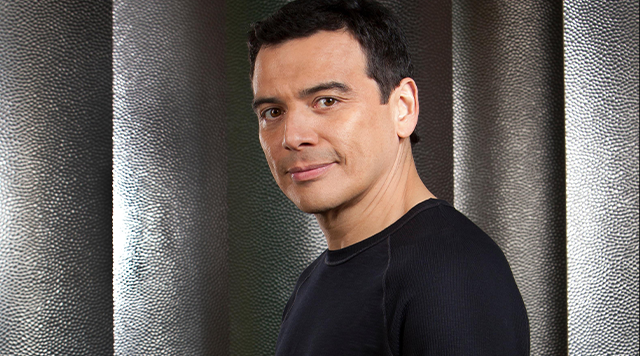 Date:
August 7, 2019 8:00pm
Cost:
Tickets are $30 plus taxes and convenience fees
Buy Tickets
Carlos Mencia began his career as an amateur stand-up comedian at the iconic L.A. comedy club, Laugh Factory. The comedian later became a nightly performer at The Comedy Store, where his popularity continued to grow. After making a name for himself in the L.A. comedy scene, Mencia went on the Latino talent search show, Buscando Estrellas, and was recognized as the "International Comedy Grand Champion." His success then led him to appear as a guest-star in television shows, such as "In Living Color," "The Arsenio Hall Show" and "The Bernie Mach Show."

In 2002, Mencia was nominated for a CableACE Award for Best Stand-Up Comedy Special for his HBO special. Mencia went on to develop his celebrated show, "Mind of Mencia," which debuted in 2005 and became an instant hit on Comedy Central. A year later, Mencia released his own stand-up special "Carlos Mencia: No Strings Attached" with Comedy Central, and the DVD achieved Platinum sales.

The comedian went on to star in the hit film "The Heartbreak Kid" with Ben Stiller and Michelle Monaghan and the family comedy show "Our Family Wedding" with America Ferrara and Forrest Whitaker. Fans can listen to Mencia bring in more laughs on his podcast "Laughin' and Livin'" and his video series "Ned's Head," where Mencia shares topical humor exclusively on Facebook.

Box Office: 563-690-4758 / 800-582-5956
| | |
| --- | --- |
| Sun-Tues | Closed |
| Wednesdays | 5:00pm-9:00pm |
| Thurs–Sat | Open 3 hours prior to show |