Donnie Baker
Opening Comedian: Alli Breen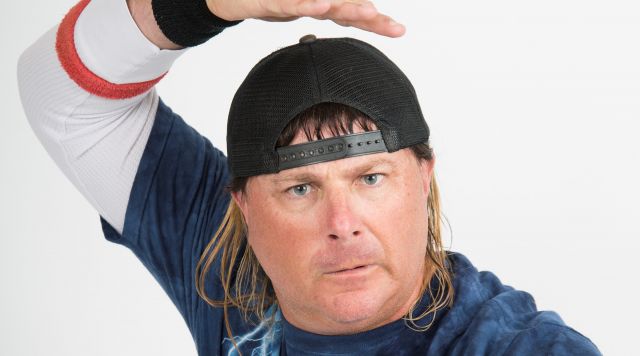 Date:
January 12, 2019 8:00pm
Cost:
Tickets from $25 plus taxes and convenience fees
Buy Tickets
Comedian Donnie Baker, best known for his prank call jokes on the nationally-syndicated "Bob and Tom Show."

Baker, a comedy character played by actor Ron Sexton, is a trash-talking, self-proclaimed "badass" who is best described as a mix between film characters Joe Dirt and Uncle Rico of "Napoleon Dynamite." Baker claims he was a former MLB prospect before having to undergo Tommy John surgery on both knees. "I swear to God, man" and "Shut up, Randy" are just a few of Baker's most famous sayings.

Four of Baker's comedy albums have been released through "The Bob and Tom Show" official store, including "My Job Sucks," "Shut Up, Randy" and more.

Opening for Donnie is comedian Alli Breen

Alli Breen is a stand-up comic based out of NYC. You've heard her on Sirius XM and nationally-syndicated "Bob and Tom Show." Alli has also appeared on Kate Flannery's "Stand Up in Stilettos," ASX's "Gotham Live," Fox's "Laughs," Fox's "RedEye" and "Comics Unleashed," with Byron Allen. In 2011 she won the Laughing Stock Comedy Festival in Salt Lake City, UT, was one of the "New Faces" in the Just For Laughs Comedy Festival in Montreal in 2013, and just returned from her third overseas tour entertaining the troops.
Box Office: 563-690-4758 / 800-582-5956
| | |
| --- | --- |
| Sun-Tues | Closed |
| Wednesdays | 5:00pm-9:00pm |
| Thurs–Sat | Open 3 hours prior to show |