Elliott Threatt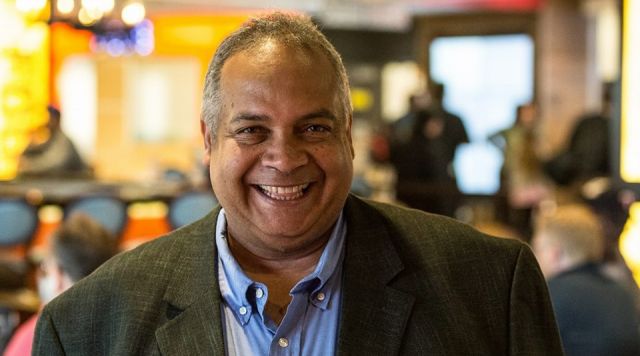 Date:
August 1, 2018 8:00pm
Cost:
Tickets are $10
Buy Tickets
Finishing high school in Kansas City, Elliott accepted a tennis scholarship to play for the University of Missouri. He started stand-up comedy in his first year of college and was soon hooked. Hooked so bad that the next year he quit tennis to concentrate all his free time on comedy.
His early comedy partners included Sinbad, Dennis Miller, Louie Anderson and the late Bill Hicks and Sam Kinison. After college he moved to Los Angeles and began show casing the Improvisation and Comedy Store. He was a regular and house EMCEE at the famed Ice House in Pasadena. At the age of 22 Elliott became a national touring headliner. He was runner up for Ellen Degeneres in the Showtime's Funniest in America Contest.
After several years in L.A he moved back to Kansas City to host a local TV variety show on the FOX affiliate. That is when he met his wife Katheryn who he now has 3 children with. Elliott continues to headline around the country, hosted his own radio show, appearing on shows such as A&E Comedy on the road, Showtime, Comedy Club Network and HBO's Comic Relief!
He has toured musical concerts with famed stars Patti LaBelle to George Jones. He most recently won the HBO U.S.Comedy Art Open Award in Kansas City.