Laughing Moon Comedy Presents: Greg Warren
Opening Comedian: Sean O'Brien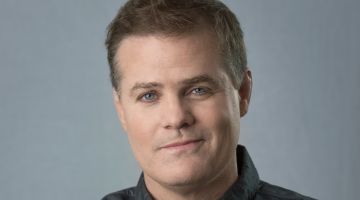 Date:
April 3, 2019 8:00pm
Cost:
No Cover Charge
Greg Warren, most recently seen on Late Night with Seth Meyers, The Late Late Show, and Comedy Central Presents, has built a strong fan base with an act inspired by his Midwestern upbringing. His CDs, Running Out of Time (Sept 2013) and One Star Wonder (June 2009) hit #3 and #6 respectively on iTunes Top Comedy Albums. An honest mix of self-deprecation, frustration, and an arsenal of life-like characters highlight Greg's colorful perspective.

Greg attracts a diverse audience spectrum, having performed as a finalist on BET's Coming to The Stage and NBC's Last Comic Standing. He is a favorite on the nationally syndicated Bob & Tom Radio Show, which led to touring theaters nationwide with The Bob & Tom All Stars Comedy Tour.

He is heard daily on Sirius/XM Comedy and headlines comedy clubs across the country. He appeared in the independent films 23 Minutes to Sunrise and Marshall The Miracle Dog. He is a founding member of the St. Louis Sketch Week Players whose sketches can be heard on Sirius/XM and Pandora.