Heart to HeartBreaker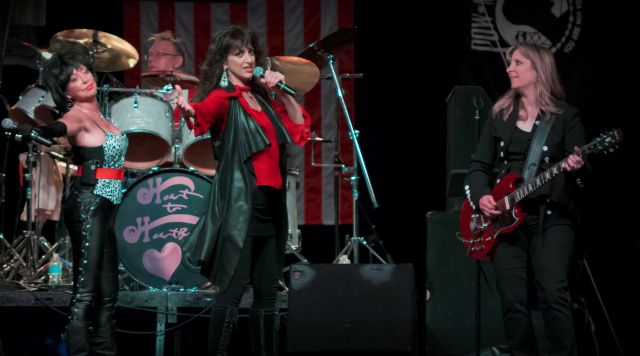 Date:
November 15, 2019 • 8:00pm
Cost:
No Cover Charge
Primarily featuring the music of Heart & Pat Benatar, Heart to HeartBreaker captures the sights and sounds of women that changed the Rock & Roll status quo!

No tribute would be complete without characters that embrace the legends they emulate:
Diva Montell - With soaring vocals and passionate lyrics, she is the essence of Ann Wilson.
Jeri Maria - Just like her sister, Diva, you cannot believe such a big voice comes in such a small package, with Pat Benatar attitude to boot!
Adam Wald - Taking great care to deliver the lead guitar sounds you are used to hearing, Neil Giraldo would be proud.

Legendary women. Legendary music.