Joe Nichols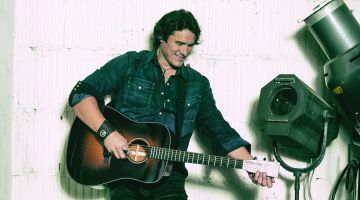 Date:
September 16, 2017 8:00pm
Cost:
Tickets from $35 plus taxes and convenience fees
Buy Tickets
Since 1996, Nichols has released eight studio albums, including his first major release, "Man with a Memory." The album produced his first #1 hit, "Brokenheartsville," and earned him two Academy of Country Music Awards, as well as three Grammy Award nominations. He followed up the success with his next studio album, "Revelation," and a holiday music album in 2004. His next release – "III" – featured the chart-topping single "Tequila Makes Her Clothes Fall Off," as well as the top-ten hits "Size Matters (Someday)" and "I'll Wait for You." Nichols continued to produce hits throughout the 2000's, including "Another Side of You," "It Ain't No Crime," "Believers," "Gimmie That Girl," "Yeah" and "Sunny and 75."
Nichols most recent album, "Never Gets Old'" is set to be released on July 28, 2017.

Opening for Joe Nichols is Black Water Gin.
Box Office: 563-690-4758 / 800-582-5956
| | |
| --- | --- |
| Sun-Tues | Closed |
| Wednesdays | 5:00pm-9:00pm |
| Thurs–Sat | Open 3 hours prior to show |