Lee Greenwood: A Tennessee Christmas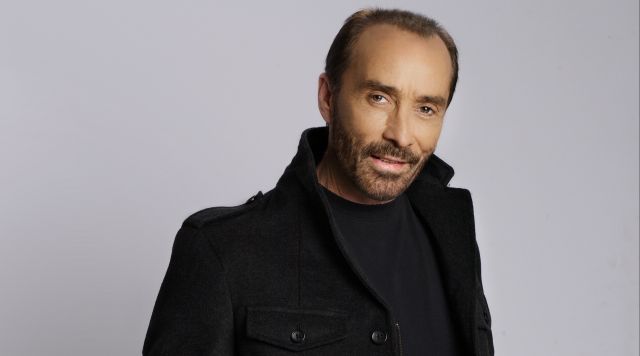 Date
December 15, 2019
Cost:
Tickets from $25 plus taxes and convenience fees
Sunday, December 15, 2019
3:00pm
Buy Tickets
Lee Greenwood: A Tennessee Christmas
Sunday, December 15, 2019
7:00pm
Buy Tickets
Lee Greenwood: A Tennessee Christmas
Entitled "Lee Greenwood: A Tennessee Christmas," the concert will be a holiday treat for fans of Greenwood, a country pop legend with more than 30 albums to his credit. The concert will showcase his warm interpretations of Christmas favorites as well as a rousing rendition of his signature hit "God Bless the USA."
With seven #1 songs and 25 charted singles, Greenwood's hits include: "It Turns Me Inside Out", "Ring On Her Finger Time on Her Hands," "She's Lyin," "I Don't Mind the Thorns if You're the Rose," "Dixie Road," "Somebody's Gonna Love You," "Going Going Gone," "You Got A Good Love Comin," "Fools Gold," and "Mornin Ride." Several crossover hits include "Touch & Go Crazy," "IOU," and the duet with Barbara Mandrell, "To Me." An additional duet with Suzy Bogguss, "Hopelessly Yours," was nominated for a Grammy. The CD "American Patriot," recorded and released in 1992, went Platinum in three months.
Greenwood's latest CD is "I Want to be in Your World." He wrote three of the seven songs and plays saxophone on the original track, "Here Comes Love There Goes My Heart." He also covered the Michael McDonald/Kenny Loggins ballad, "You Can Let Go Now." McDonald is featured playing piano on the song.
Greenwood has won numerous industry awards including Male Vocalist of the year for the Academy of Country Music in 1983, two Male Vocalist of the Year awards from the Country Music Association, 1983 and 1984, and a Grammy for Top Male Vocal Performance in 1985 for "I.O.U."
He also won CMA Song of the Year in 1985 for writing "God Bless the USA." The song has been voted the most recognizable patriotic song in America.
Box Office: 563-690-4758 / 800-582-5956
| | |
| --- | --- |
| Sun-Tues | Closed |
| Wednesdays | 5:00pm-9:00pm |
| Thurs–Sat | Open 3 hours prior to show |