Laughing Moon Comedy presents: Michael Winslow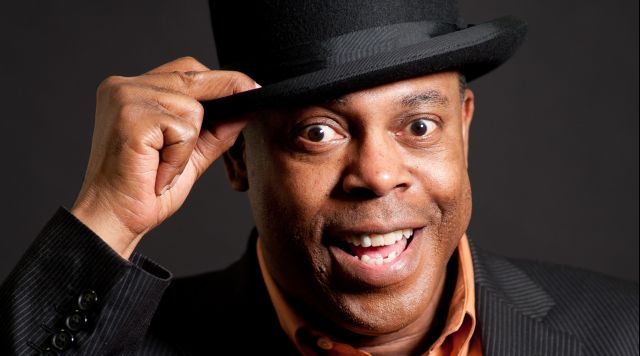 Date:
March 18, 2020 • 8:00pm
Cost:
No Cover Charge
A Can't Miss Comedy Experience!

Michael Winslow is a vocal gymnast; he can imitate over 1000 sound effects using his voice alone. When the movie Police Academy released, it became an instant success... so did Michael! His celebrity status was set. He went on to play a part in Mel Brooks "Spaceballs", furthering his spotlight as a unique comedian. This man with a special talent made "families" laugh, ALOT!

Michael was heard, but not seen, when he gave the voice to Stripe, the evil little creature, in another Hit Movie "Gremlins." He also did voice-overs for "Back to the Future " and "Terminator". Currently you hear him on Television Hits "Robot Chicken" and "Family Guy" AND you can't miss him on those great "Geico" commercials; his talent is truly remarkable and enjoyable for all ages!