Psychic Medium Mindie Adamos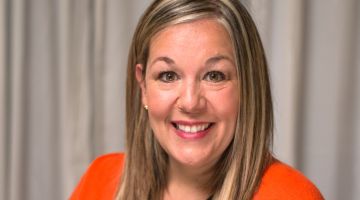 Date:
December 1, 2017 7:00pm
Cost:
Tickets from $15 plus taxes and convenience fees
Buy Tickets
Born in Illinois and raised in Iowa, Mindie has been communicating with Spirit since she was three years old. At the young age of three, Mindie always talked to Spirit, could see Spirit and "knew" things about people, places and situations as well as having her dreams and visions come true in real life.

Mindie's calling as a New Energy Psychic Medium & Shaman Healer is unique in her overall gifts an abilities. Mindie is not just connecting your loved ones and pets from the other side. As a multi-galatic Shaman and Psychic, her gifts go beyond what most can comprehend without having worked directly with Mindie. Mindie is a "soul connector and healer." What this means to you, is that she is connecting with the "Soul" of the human body which is never dead nor alive. Mindie therefore can heal and connect with thoughts, feelings and emotions regardless of whether the human/pet is alive or passed. Mindie's ability to connect with the soul and heal across all lifetimes and dimensions is what sets her gifts and abilities apart from traditional psychics, mediums and even healers. You will soon come to learn, that the healing abilities that were gifted to Mindie in this lifetime are exactly that, LIFE CHANGING.

Mindie provides safe and loving experiences while giving her audiences a comfortable and peaceful environment to heal. Audience members will also have opportunities to ask her specific questions through a Q & A segment where she will help them connect with loved ones from the other side.
Box Office: 563-690-4758 / 800-582-5956
| | |
| --- | --- |
| Sun-Tues | Closed |
| Wednesdays | 5:00pm-9:00pm |
| Thurs–Sat | Open 3 hours prior to show |