ONE: The Only Tribute to Metallica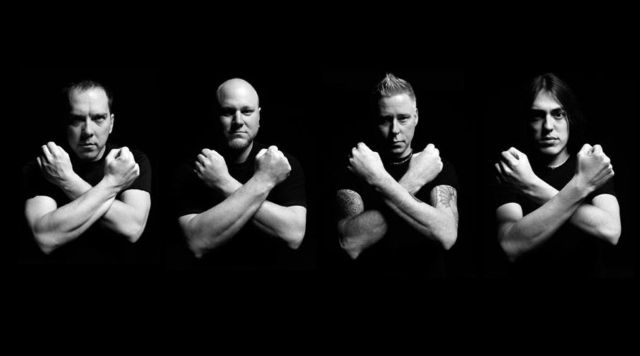 Date:
May 23, 2020 • 8:00pm
ONE... The Only Tribute to Metallica
, was established in 2008, in their hometown of Minneapolis, MN. These four horsemen have expanded from the Twin Cities and ...brought North America an amazing national level touring tribute to the biggest hard rock and heavy metal band of all time.
Unlike the other Metallica tribute and cover bands, ONE focuses explicitly on the audio and visual aspects of a LIVE Metallica show. Their catalog consists of over 60 songs from their early garage band days up to the legends that they are today. ONE's stage show is a memorable one that fans will remember from the 80's and 90's. Theatrical thrills that have been encompassed into a full arsenal of pyrotechnics, stage props, and some rare early days memorabilia and signature instruments will keep fans coming back for more.
This is not your average tribute band. ONE has played with many large national acts on a number of festival and amphitheater stages. Members of ONE have not only worked as part of the crew , but have also been fortunate enough to jam with Metallica on their main stage! It's time you experience ONE once and for all - and the rest will be history!
Burn The Ailment
BURN THE AILMENT was conceived in Dubuque, Iowa in 2005., when 12-year old Zach Rogerson and 13-year old Clint Benson discovered their shared passion for jamming Slipknot and Metallica songs. Within a year, they started their first band, adding Greg Mueller on drums in 2007. In 2009, they released their first demo . After a 4-year hiatus, Brandon Erickson joined as bassist and the band released an EP entitled
Trial by Fire
in 2015. Two years of writing and recording followed and
Pyriscence
, their first full-length, was released in 2017. In 2018, they made one final line-up change: Brandyn Curran took over on drums.
Thanks to more than a decade of experimenting, Burn The Ailment's style has evolved into a distinctive blend of old-school and modern thrash. Intense riffs paired with melodic lead work, simple yet poetic lyrics and mesmerizing solos create a cathartic experience for the listener. Burn The Ailment has discovered a sound that speaks to fans of all metal-from classic to modern.