Ricarlo Flanagan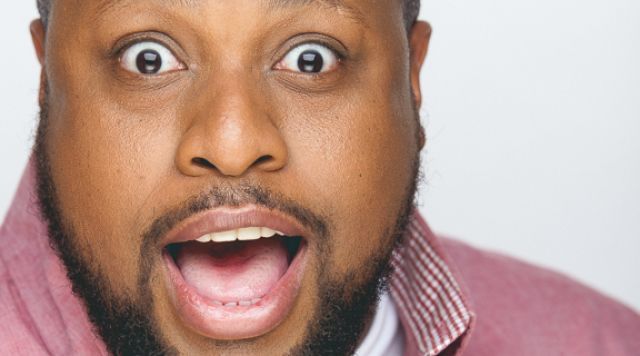 Date:
August 15, 2018 8:00pm
Cost:
Tickets are $10 plus taxes and convenience fees
Buy Tickets
Ricarlo Flanagan is funny. He really needs you to know that, because he is truly tired of answering phones for a living.
Born and raised in Cleveland, his life has had many ups and downs, which is what he credits for his maniacal spin on life. Roseanne Barr, one of the judges on Season 9 of NBC's Last Comic Standing, said she loved Ricarlo's "undying cynicism," which was a perfect way to describe his outlook on life. Ricarlo moved to Detroit, in 2006 and started doing stand-up in 2009. He quickly rose through the comedy ranks and ended up placing 4th in the prestigious Laughing Skull Festival held in Atlanta, GA, after which he was able to audition for the highly regarded Just For Laughs festival in New York City.
In 2013, after headlining various clubs across the country for two years, Ricarlo decided to move out west to make his comedic dreams a reality. In 2014, he was able to make it to the finals of NBC's Stand Up For Diversity which lead to his appearance on Last Comic Standing in 2015, making it to the semi-finals.


Opening for Ricarlo is Mike Maxwell.