The Kentucky Headhunters
With Special Guest Rock Steady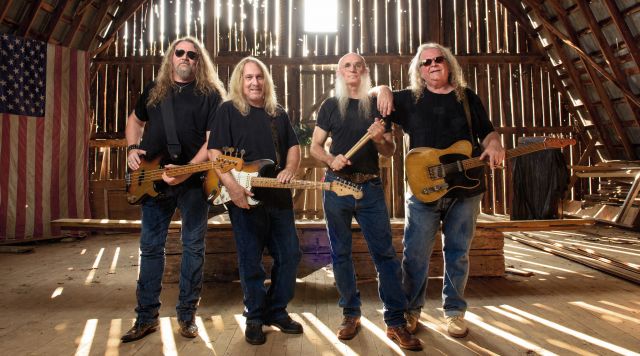 Date:
November 22, 2019 • 8:00pm
Cost:
Tickets from $15 plus taxes and convenience fees
Buy Tickets
Long considered "Southern Rock Royalty" and credited for creating a hybrid of honky-tonk, blues, and southern rock that appeals to listeners of both rock and country music, The Kentucky Headhunters have tallied hits such as, "Dumas Walker," "Walk Softly On This Heart Of Mine," and "Oh, Lonesome Me."

The long-haired boys from Edmonton, Kentucky, declared "the great American rock 'n' roll band" by Billboard magazine, began their professional journey in 1968 when brothers Fred and Richard Young and cousins Greg Martin and Anthony Kenney formed the Southern blues-rock band Itchy Brother. The band morphed into The Kentucky Headhunters in 1986. Their first album, 1989's Pickin' On Nashville, was released by Mercury Records and surprised the world, becoming a bona fide hit, selling over two million copies. The album won a Grammy Award, three Country Music Awards, an American Music Award and an Academy of Country Music Award. It spawned four consecutive Top 40 Country hits. Currently, the band is made up of Richard Young, Fred Young, Greg Martin and Doug Phelps.

Box Office: 563-690-4758 / 800-582-5956
| | |
| --- | --- |
| Sun-Tues | Closed |
| Wednesdays | 5:00pm-9:00pm |
| Thurs–Sat | Open 3 hours prior to show |