The Struts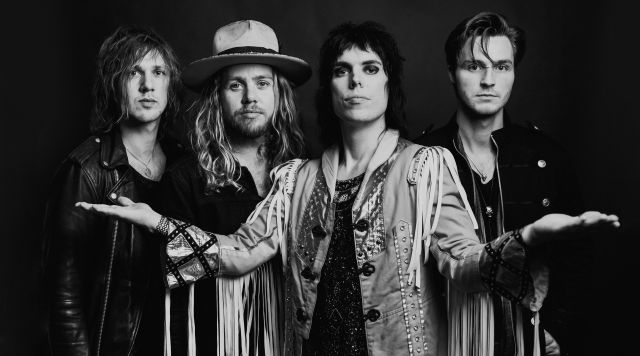 Date:
September 13, 2019 8:00pm
Cost:
Tickets from $25 plus taxes and convenience fees
Buy Tickets
In their lavish stage presence and magnetic appeal, The Struts have more than demonstrated a preternatural command of monumental crowds. They have made a name for themselves opening for the biggest names in rock, and now the UK glam-rockers set out on a headline tour of their own, coming to North America with their Young & Dangerous Tour this summer.

After releasing their debut studio album in 2016, Everybody Wants, The Struts have been touring non-stop, playing festivals and supporting slots for Foo Fighters, The Who, Guns N' Roses, Mötley Crüe and The Killers and are considered one of the most exciting acts in rock today. In a recent interview with Radio X in the UK, Foo Fighters frontman Dave Grohl called them "the best opening band we've ever had."

In 2018, The Struts released Young & Dangerous, a sophomore album that cements their status as one of the most unstoppably passionate and endlessly thrilling bands making rock music today. The lead single from Young & Dangerous, "Body Talks," brings that dynamic to a blues-spiked track capturing what lead singer Luke Spiller calls "that moment when you mosey on over to someone on the dance floor, and the music's blaring so loud you can't even talk to each other." In creating an alternate version of "Body Talks," The Struts amped up the song's seductive power by enlisting Kesha to lend her soulful growl to a fiery duet with Spiller.

Formed in Derby, England in 2012, The Struts line-up consists of lead singer Luke Spiller, Adam Slack on guitar, Jed Elliott on bass and drummer Gethin Davies.

Box Office: 563-690-4758 / 800-582-5956
| | |
| --- | --- |
| Sun-Tues | Closed |
| Wednesdays | 5:00pm-9:00pm |
| Thurs–Sat | Open 3 hours prior to show |