Time Machine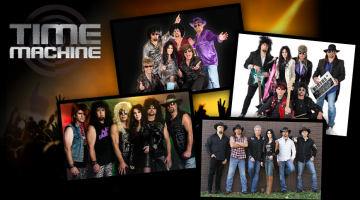 Date:
October 20, 2018 8:00pm
Cost:
No Cover Charge
Time Machine is a high-energy "Tribute" project like you've never seen before. Playing 4 sets per night, each set is a different genre of music. It's basically 4 tribute bands in one night! The evening will consist of danceable "Classic & Current Country" (Whiskey River) - "70's Disco" (Night Fever) - "80's Pop" (Pop Starz) - and music from the top "80's Hair Bands" (Hair Force).
A Time Machine show is a highly energized party, with songs that are recognizable and will pack the dance floor.