Donnie Baker
Comedian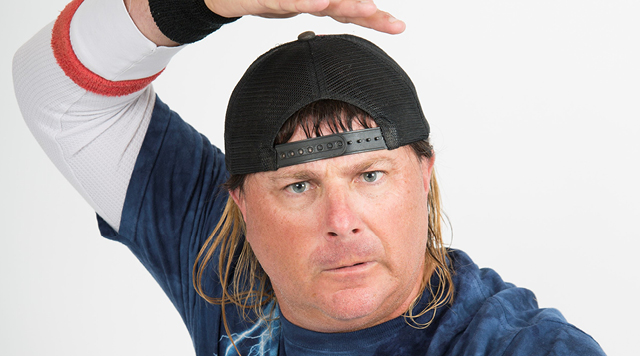 Donnie Baker, real name Ron Sexton, is a comedy character that is 'trapped in the eighties' and 'will never admit defeat.' With known catchphrases such as 'I'll say it right to your face', 'I swear to God' and 'State Law!' Sexton plays the perfect archetype of the Kentucky redneck caricature.
The character of Baker first made an appearance on The Bob & Tom comedy radio show in 2005, when Sexton was doing voice work on a number of characters for popular episodes. After growing attached to a particular character, Sexton decided to take it to the stage and so developed Donnie Baker and the Pork Pistols – a comedy band playing songs like 'Not my Rubber' and 'Okay to Drive'. Finally, in 2015, Sexton took Donnie Baker to YouTube, where his most popular video 'Missing Boat during Shark Week With Donnie Baker' has now accrued over three million views.
Basing his writing on people that he met at high school, Sexton says that after travelling to perform Donnie Baker, he realised just how universal the character was. 'Everybody works with, everybody went to school with, or everybody is friends with' somebody like Donnie, he says. Baker continues to perform with a growing fanbase around the world.