Satisfaction: International Rolling Stones Tribute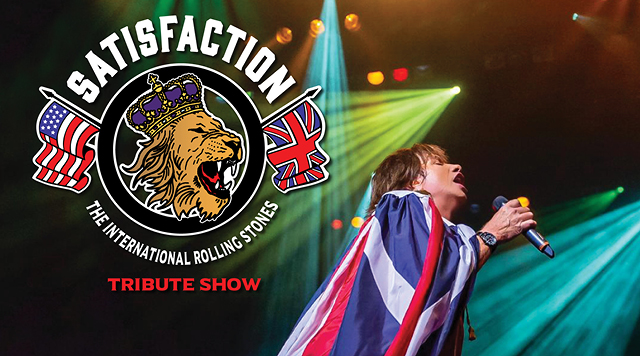 Satisfaction: The International Rolling Stones Show is the international touring tribute to the world's greatest rock & roll band. This Billboard highly ranked production has over 22 years touring experience with over 4,000 performances worldwide to it's credit. The likes of Mick Jagger, Keith Richards and cast bring a colorful, energetic and authentic performance to all of the classic eras of The Rolling Stones. Featured in dozens of national magazines, newspapers and television shows the cast now has a total of five touring projects.

Internationally acclaimed as the most authentic cast and production show available honoring the Rolling Stones.

Las Vegas Sun
"Shined like the real Stones"

CBS News/New York
"A must see...you get Satisfaction"

Showbiz Magazine
"They have you in the aisles like Jumping Jack Flash"