Slamabama Band - FREE ADMISSION
Country, Rock & Pop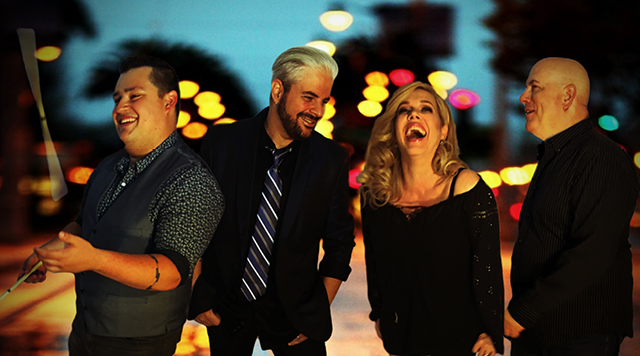 Date:
February 24, 2023 • 8:00pm
Cost:
No Cover Charge
From the first note to the last encore, the energy and intensity of SLAMABAMA will have your undivided attention. These 4 musicians' incomparable stage presence can only be described as a uniquely perfect blend of country, rock and pop. SLAMABAMA's show consists a female lead with energy and vocal range to burn, PLUS an additional male lead vocalist/lead guitarist. Add in a 3rd vocalist to round out their unique 2 and 3 part harmonies backed by a dynamic and tight rhythm section, and you've got "that SLAMABAMA sound." They have built a reputation of unequaled stamina on stage as they seamlessly go from one song to the next at a breakneck pace. They always keep the energy and fun moving toward an out of control pace for a intense concert experience for all.

Be prepared to join in the fun when you sing along to all of your favorites! Often imitated, but never duplicated . . . a SLAMABAMA show is both an entertaining and interactive music experience seldom seen in live music today.