Texas Hippie Coalition
Opening Act: Another Lost Year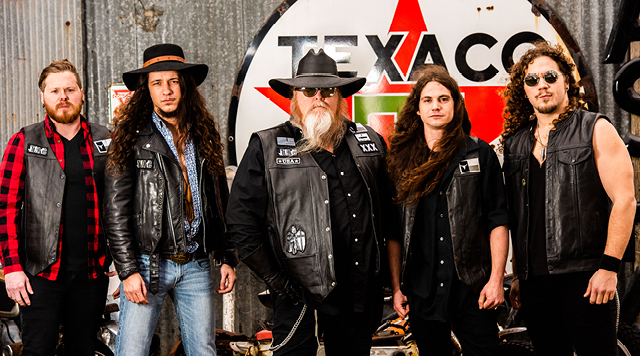 Backyard barbeques, barroom brawls, tent revivals, and big rock festivals alike are suitable environments for the Red Dirt Metal of TEXAS HIPPIE COALITION, a band with a sound so devilishly electrifying that they had to come up with a new genre to describe it.
BIG DAD RITCH captains this pirate ship of bikers, outlaws, troubadours, and hellraisers, welcoming all comers to the THC party with gregarious charisma and Southern charm. Across a half dozen albums, countless club gigs, and show stealing performances at Rockstar Mayhem, THC has spread the good word of big riffs, big hooks, and wild times.

Texas Hippie Coalition sounded just as at home sharing the stage with Korn and Black Label Society as they have been supporting Nazareth, Lynyrd Skynyrd, and David Allan Coe. Country trailblazers like Waylon Jennings and Johnny Cash are essential parts of THC's lifeblood, intermingled with the Southern swagger of Molly Hatchet and ZZ Top; the Sunset Strip debauchery of Mötley Crüe and Van Halen; the heavy stoner grooves of Clutch and COC; and the metallic Texas-sized crunch of the late, great Abbott brothers.

Texas Hippie Coalition continues to ride or die for truth telling, unashamed, Red Dirt Metal badassery, winning over new acolytes every damn day.