The Magic of Elton John & The Music of Billy Joel
Starring Captain Fantastic & 52nd Street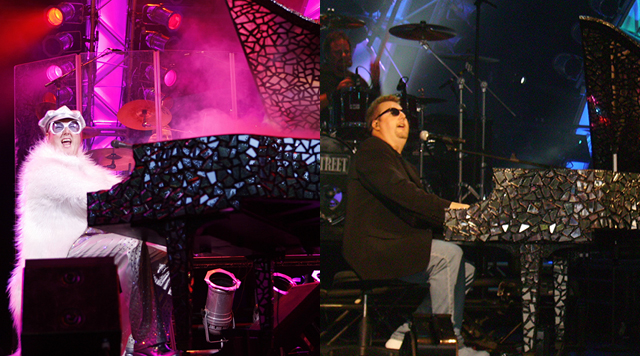 Captain Fantastic, The Magic of Elton John and 52nd Street, the Music of Billy Joel

Captain Fantastic, the premier Elton John Tribute Show, will dazzle you with an amazing musical extravaganza! "You're gonna hear electric music, solid walls of sound," as Captain Fantastic and the Rocketband perform stunning recreations of your favorite Elton John hits from the 70's. Captain Fantastic will amaze you with costumes that go from bizarre to breathtaking, and his amazing 5-foot baby grand piano will shower you with lights, smoke, lasers, and a few surprises.

It's "Still Rock-n-Roll" when 52nd St. comes to town! 52nd St. performs all the BIG HITS of the legendary Billy Joel. From rockers like "Big Shot" and "You May Be Right" to ballads like "Just the Way You Are" and "She's Got a Way" to perennial favorites like "Piano Man" there's something for everyone!

52nd St. and Captain Fantastic have performed nationally at Walt Disney World, Universal Studios, Caesars Palace, Harrahs, for the US Air Force, and many more!