John Mueller's Winter Dance Party - NEW DATE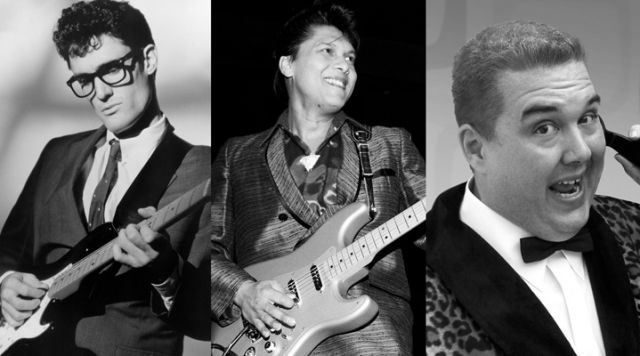 Date
February 20, 2021
Cost:
Tickets from $15 plus taxes and convenience fees
Saturday, February 20, 2021
3:00pm
Buy Tickets
John Mueller's Winter Dance Party
Saturday, February 20, 2021
7:00pm
Buy Tickets
John Mueller's Winter Dance Party
The September 12 performance has been postponed to February 20, 2021. Previously purchased tickets to the postponed show will be honored on the new show date. Guests who are unable to attend the new show date will be offered a refund by calling 563.690.4754 or emailing MartyMaiers@BoydGaming.com.

The "Winter Dance Party" re-creates the final tour of Buddy Holly, Ritchie Valens and the Big Bopper, the three legendary artists who died in a plane crash on Feb. 3, 1959. Each live performance includes more than two hours of unbridled entertainment featuring the artists' hit songs of the 1950's, including "That'll Be The Day," "Peggy Sue," "Oh, Boy," "Rave On," "La Bamba," "Chantilly Lace" and many more.

Mueller, the critically acclaimed former star of the U.S. touring version of the London/Broadway hit musical "Buddy - the Buddy Holly Story," performs as Buddy Holly, with Ray Anthony as Ritchie Valens and Linwood Sasser as the Big Bopper. The artists will be joined on-stage by an energetic four-piece band that features the guitar, drums, stand-up bass and saxophone, the latter being played by Grammy Award-winning saxophone player Mike Acosta.